Classes
Taster Sessions
Our pottery taster sessions are held at our studio mostly at at the weekend, by prior arrangement.
These are fun, two hour beginner sessions in which we will show you some basic hand-building techniques to create a decorative piece, such as a shallow dish. This is followed by having a go on the potters wheel. You can then choose your best thrown pot to decorate with coloured slips. The two items will be fired and glazed by us which can be collected at a later date. We will notify you when they are ready, approximately 4 - 6 weeks following your session. This is included in the price. Additional pots that you have made can be decorated, fired and glazed for an additional charge based upon the size/weight of the item.
Taster sessions are £40 per person. If you have any questions or wish to book, give us a call or email us at [email protected] for availability. Payment in full is required to book the date. This can be made by bank transfer, or in person by cash or card.
Please see our terms and conditions before booking.
Pottery Lessons
We offer courses for beginners and people with some experience. During the course you will have to opportunity to learn a variety of different skills. Your time will be spent learning a range of hand-building techniques such as coiling and slab building, as well as some simple decorating and glazing techniques. You will also be offered to learn some basic techniques on how to prepare clay and throw on the potters wheel.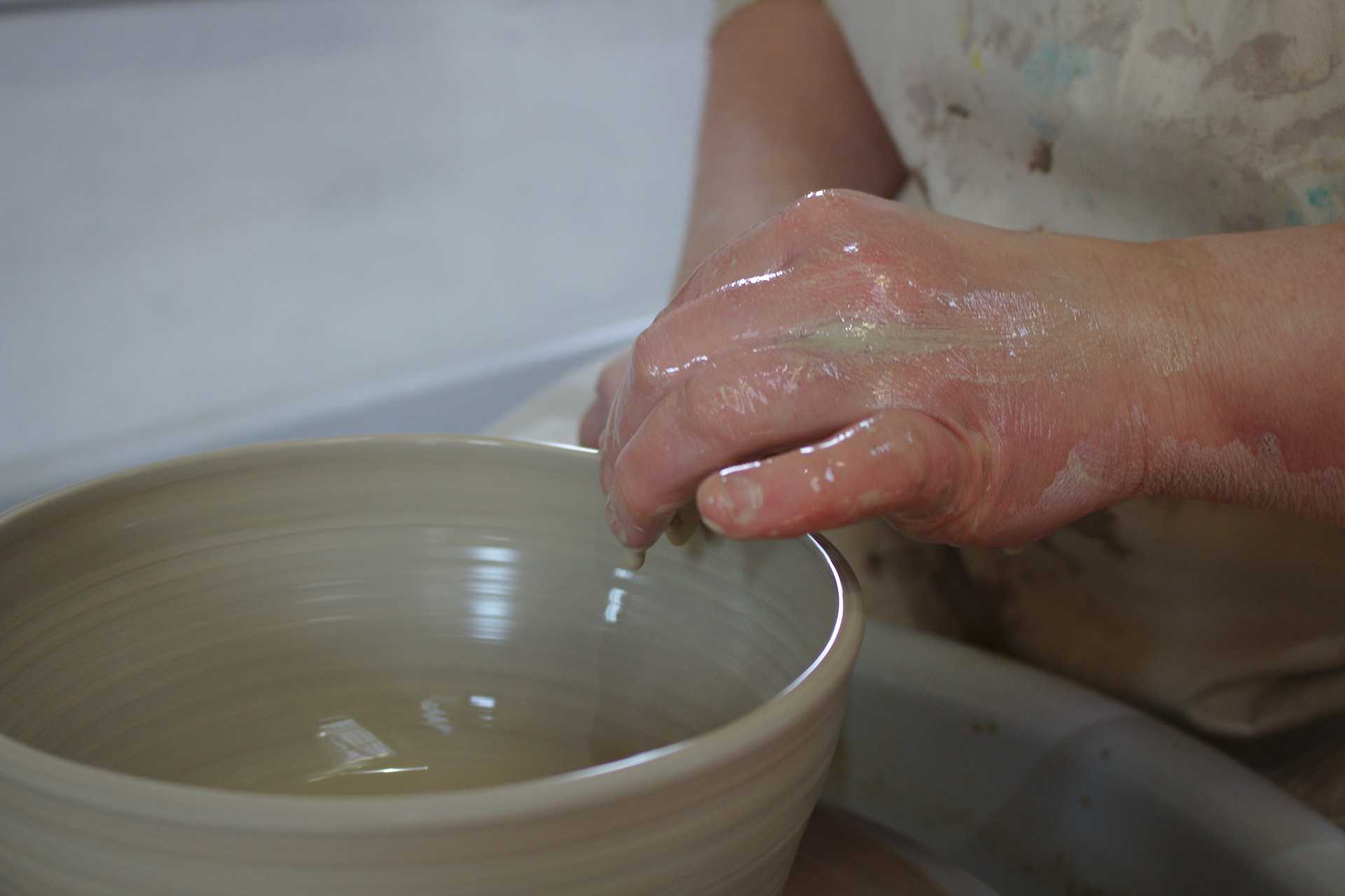 Learning how to throw
You have the opportunity to learn:
How to prepare the clay
Centering the clay
Making a cylinder or bowl
Turning and finishing
Pulling and adding handles
Making spouts and lids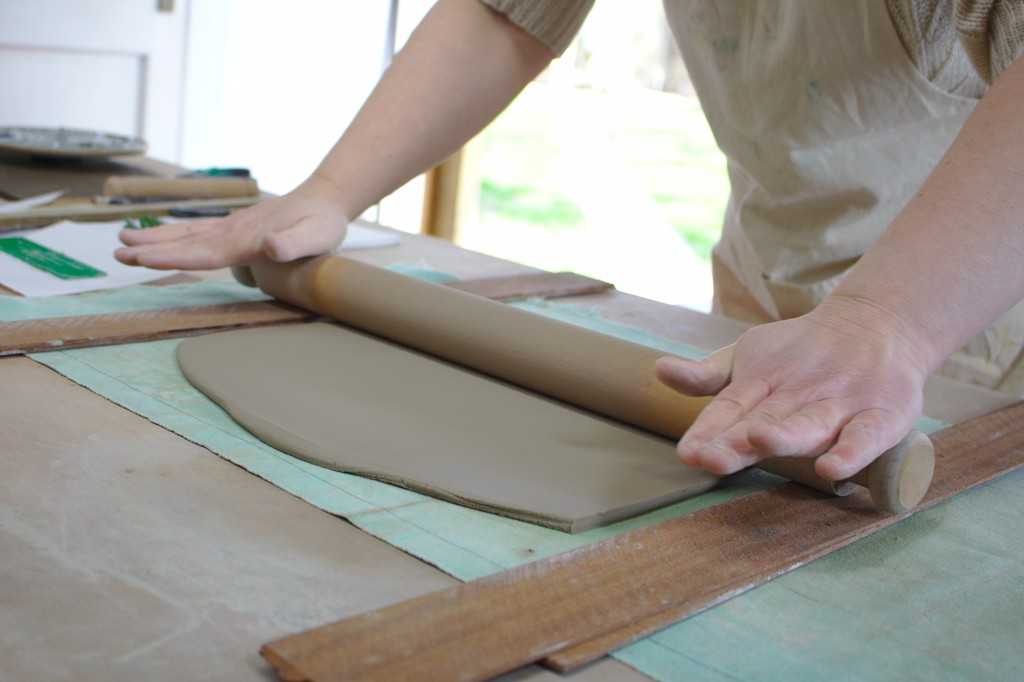 Learning how to hand build
You have the opportunity to learn:
How to prepare the clay
Coiling techniques
Slab building techniques
Thumb pots and tiles
The use of moulds
Exploring mark making, patterns and decorations
We currently run courses on Tuesdays and Wednesdays at 10am to 12pm, 2pm to 4pm and 7pm to 9pm depending on demand.
There is a maximum class size of four people, which ensures that all individuals are given enough tuition to learn and develop their skills.
Each block of teaching consists of eight consecutive lessons, and costs £160. Places are limited, so to secure your place we require a £20 deposit. The remaining balance can then be paid before the start date of the course. Please ensure you can commit to a block of classes, as we recommend that you attend the scheduled number of sessions to get the most out of the course. If you are unable to attend some of the classes in the course for any reason, the fees are still payable in full. Payment can be made by either bank transfer, or in person by cash or card.
When staring a course, you will need to purchase a quantity of clay from us, at a fee of £3 per kilogram. This price also includes all materials, such as coloured slip, glazes, use of tools, equipment and gas firings. Clay can be purchased on the day and additional clay can be purchased throughout the course as required.
All of our courses and sessions are subject to our terms and conditions, which you can find here.
Groups
We can normally accommodate up to four people, but if you would like to attend in a larger group please contact us with your requirements.
Gift Vouchers
Our taster sessions are available to purchase as a gift voucher. Please contact us for details.